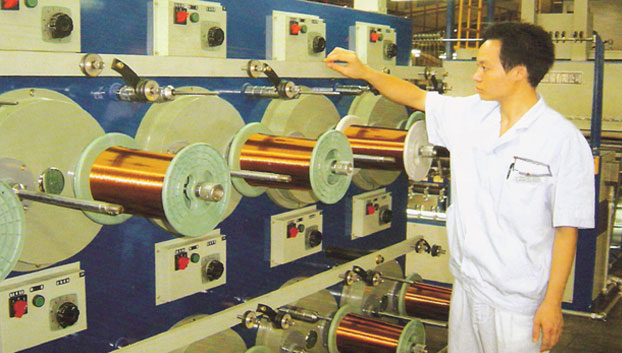 We introduced the Best inspect devices from Europe and America, including inline process control system, Tangent delta tester, Thermoplastic cut-through tester, Coefficient of Friction tester, Repeated scrap abrasion tester, Low stress elongation tester, and so on.
We introduced the inline-cone drawing machines from Europe, which were the most advanced in the world and directed the trend of enameled wire manufacturing. It owned the traits of in-line drawing and coating, continual process control and quality audit, on-line services tracing and distant control, all of those procedures could keep high stability, and so on.

The precise equipments stand by stability and quality; the fine products show the reliability.
Our company had set up the customer satisfaction oriented quality control and guarantee system under the standard of ISO 001-2000, which could provide our customer with perfect products and service by total quality control.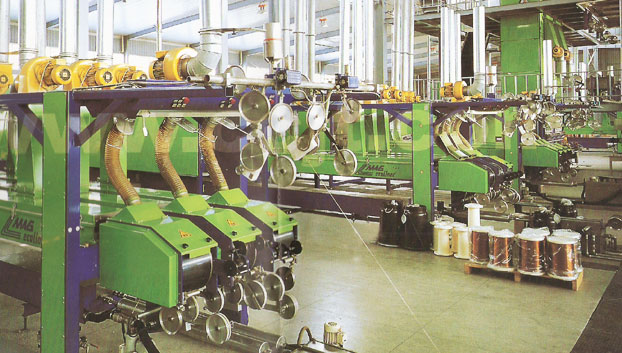 We founded a strong technical, and strict quality controlling team; set up the products and audit system according to the international advanced standards; and introduced the inspect devices from DANSK, Denmark and AMPAC, USA; all of those efforts were made to ensure the customers be satisfied. We constantly kept touch with National Wire & Cable Quality Supervision and Examination Center and sent our products to test, so that we could keep the high quality, most of our products also obtained the UL certificates, such as heating-resistance wire, polyester, polyesterimide over coated wire, and so on. We showed the strong technical and production abilities, and provided the products with GB, IEC, NEMA, JIS, BS and DIN standards even the special request of customers.


We will insist on applying the borderless management, Zero-fault production and will insist on learning the last quality and culture ideology to make growth of our competitiveness. Our sole center is the customer's satisfaction and we must create a brilliant brand in market by providing the best products and services to our customers.